Co-UDlabs workshop at Novatech 2023
The Co-UDlabs consortium is organising a workshop on July 3, 2023 in Lyon (France) to launch its second global call for Transnational Access (TA).
The workshop aims to be a venue for the exchange of ideas and the development of valuable, innovative ideas and approaches that could become the next TA projects to be run at one of the 17 Co-UDlabs' facilities. During the event, project coordinator José Anta (University of A Coruña, Spain) will present the project and its objectives and will provide an overview of current and finalised TA projects from the 1st TA call (2021). Members of TA user-groups will also be there to talk about their experience and the added value of taking part in the TAs. The workshop will be the perfect venue to discuss with Co-UDlabs researchers and ask all your questions about the opportunities offered by the 2nd Co-UDlabs TA call.
In addition, you can also meet the Co-UDlabs consortium at the project booth located next to the reception and poster presentations area!
---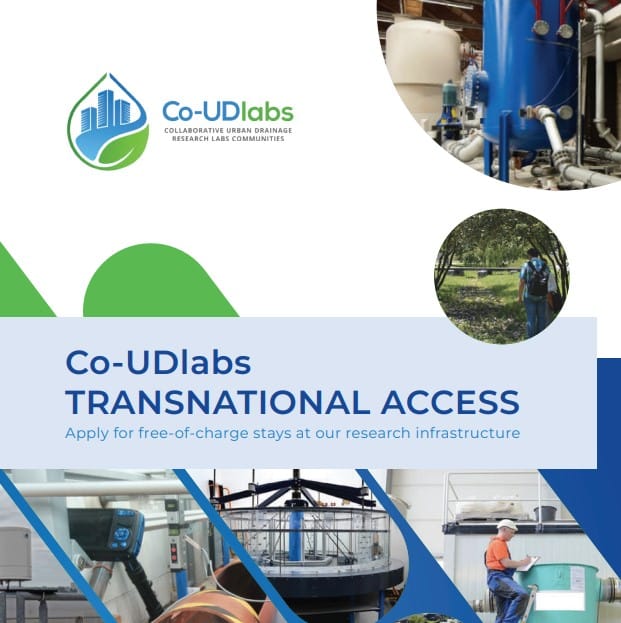 ---
The Co-UDlabs workshop is organised during the Novatech 2023: this is an international conference on strategies and solutions for sustainable urban water management, with a focus on urban stormwater, that is organised in Lyon every three years. Novatech brings togeter French and international scientists, policy-makers, technicians and practicioners to present, discover and discuss the latest research, innovations and outlooks, as well as share their experiences. This 11th edition, co-organised by GRAIE and the Metropolis of Lyon, will be held at the ISARA in Lyon on July 3-7, 2023.
---
Useful information on the Co-UDlabs workshop
Date: July 3, 2023 – 02:00-04:30 PM
Registrations:
Participation in the Co-UDlabs workshop is free of charge but if you plan to attend other workshops/meetings on the same day, you can choose the 60€ day pass which also includes lunch.
If you are planning to attend the Novatech conference, you should register and choose one of the available registration rates: please check here.
Organisers: José Anta (University of Coruna, Spain), Elodie Brelot (Graie)
Expected audience: the workshop will be in English and it will be open to anyone with an interest in developing collaborative research actions or to exchange and discuss new ideas on how to innovate the urban drainage sector.
For more information, please visit the Novatech website.
Publication date : 4 May 2023