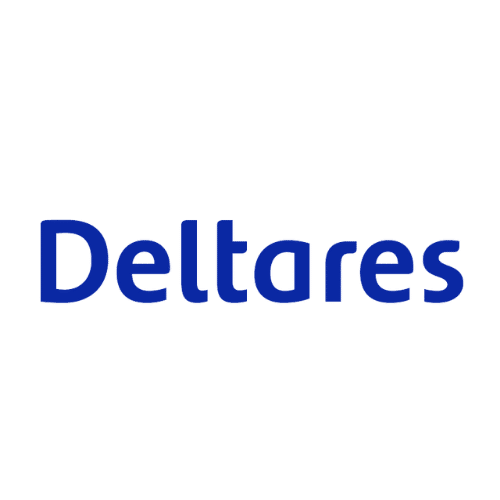 Deltares
Delft | The Netherlands
Performance of urban assets
Access offered for each project
Expected composition of the visiting user-group
1 researcher during the full access period and 5 researchers for 10 days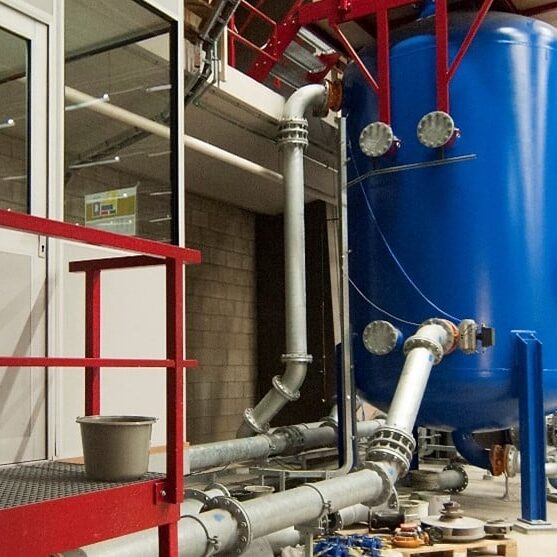 The Beta Loop consists of a transport pipeline where it is possible to investigate the rheology of non-Newtonian slurry flows in pressurized networks.
The transport line consists in a 200 m PVC pipeline (inner diameter 100 mm and with adaptable geometry) and a 4.8 m3 tank. A designed mix of kaolin clay and water (thixotropic slurry) is pumped from the tank with a variable flow rate achieving bulk flow velocity between 0.4 and 3.8 m/s.
Additionally, the system can allow for gas injection (0-50 L/min) to experiment with three-phase flow dynamics. The system contains a series of pressure, temperature and flow sensors to characterize the flow conditions in the transport line. In addition, the loop can be configured in different geometries to explore the effects of bends and inclination in the slurry flow conditions.
This facility serves to control and experiment rheological conditions in concentrated domestic slurry transport systems, being key to better understand the behaviour of highly-concentrated sewage transport infrastructure and falling within new sanitation concepts, which aim towards a source-separation and low water usage strategies for distributed urban drainage systems.
Previous research with this facility has focused on the characterization of transient phenomena for domestic slurries in vacuum sewer transport systems in a 5-year collaborative project between KenisProgramma, Dutch water industry consortium and TU Delft to evaluate the transport capacity for highly concentrated domestic slurries.
Previous experiments have also used ultrasonic transducers to measure velocity profiles in opaque flow conditions in collaboration with TU Delft.
The results already obtained from this facility have shown the great usefulness of this facility to study non-Newtonian slurry flows and presented it as an optimal tool to further investigations such as describing rheological properties of domestic slurries at different concentration-temperatures or creating guidelines and design protocols for highly concentrated sludge pressurized-vacuum transport in wastewater treatment and drainage operations.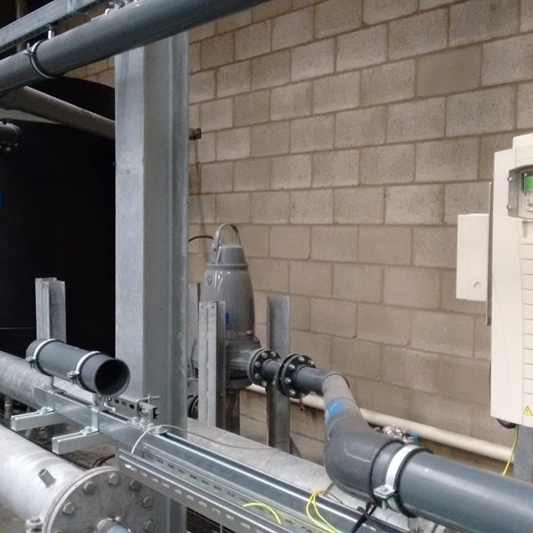 Instrumentation available and specific services provided