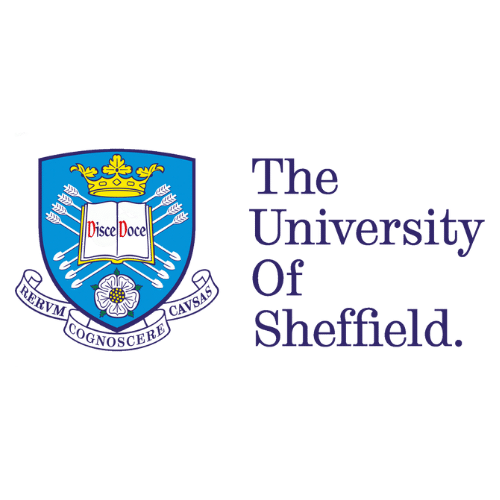 University of Sheffield
The Integrated Civil and Infrastructure Research Centre (ICAIR), Sheffield Business Park, Europa Avenue Sheffield, S9 1ZA | United Kingdom
Performance of urban assets
Access offered for each project
Expected composition of the visiting user-group
1 researcher during the full access period and 5 researchers for 10 days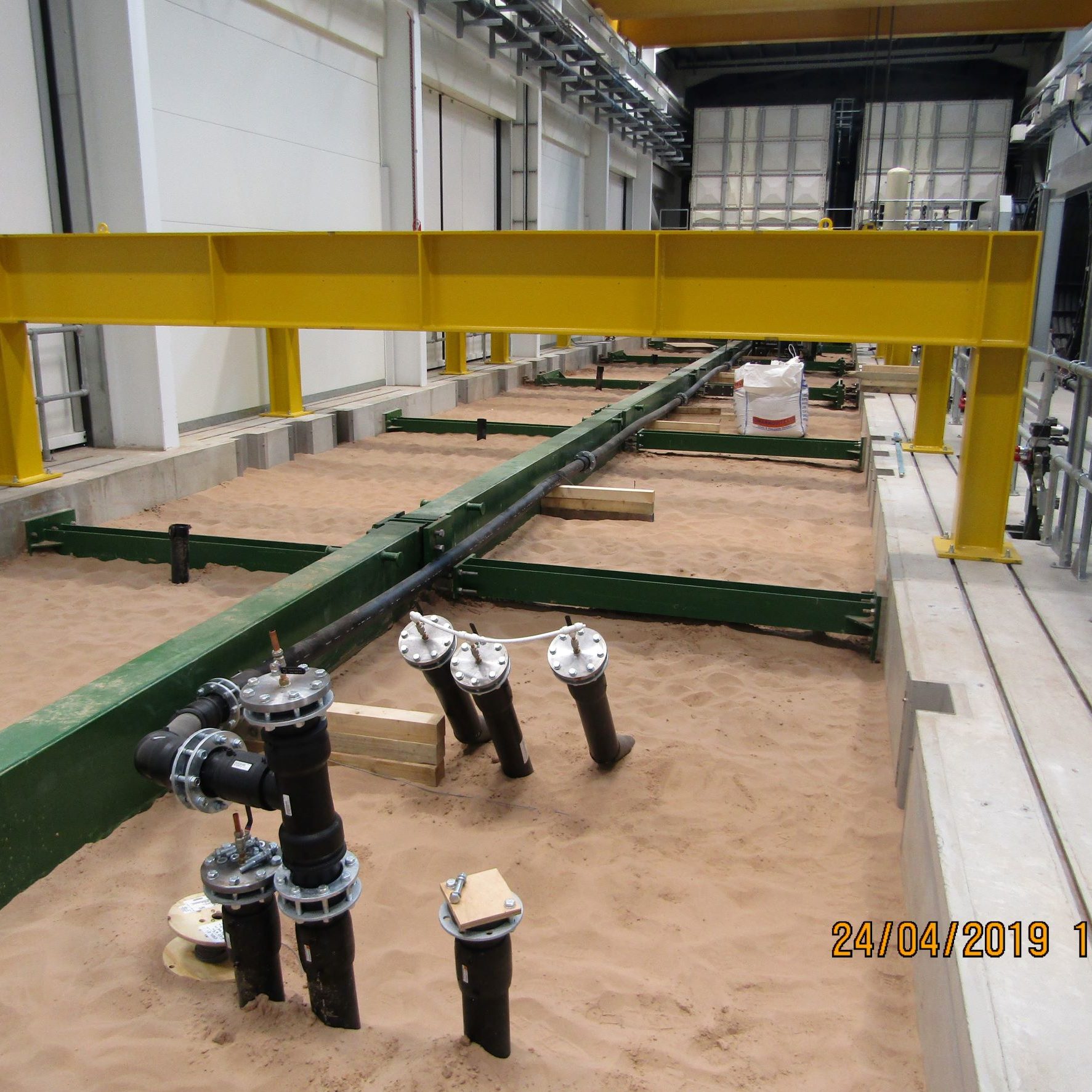 This is a unique facility to study buried and surface urban drainage infrastructure.
The National Distributed Water Infrastructure Facility consists of a single 45 m x 6 m x 5 m test tank, that can be split if required, for testing asset performance at full scale and subject to a range of pressure, such as surface flows up to 200 L/s, groundwater flows up to 10 L/s, dynamic surface loadings up to 10 kN/m2 or pollution.
The facility is also able to deliver temperature-controlled flows up to 40 ºC. The depth and width of the test cell is necessary such that fully representative burial depths can be accommodated (up to 1.5 m for water supply and 3 m for sewers) and that surface loading effects can interact with such assets without distortion by boundary effects.
The facility is also able to build pressurised pipes, which can be affected by pressure transient shocks of up to 10 bar to create conditions for hydraulic capacity exceedance, pipe bursting and contaminant ingress. 
The facility was recently completed and is currently being used for several studies in collaboration with water companies and Universities from Cardiff, Leeds, Birmingham, and University College London.
The current works involve the development of an optical fibre based and an acoustic holography sensor for sewer flow measurements, the investigation of the formation and impact of in-pipe blockages, the analysis of heat transfer between buried pipes at full scale, and the development of autonomous robotic inspection systems for sewer and drainage pipes.
The first results obtained are showing the great potential of the facility assessing the performance of urban water infrastructure assets (e.g. interconnected water pipes, sewer pipes/chambers, inlet structures) and natural artefacts such as impermeable and permeable catchment surfaces, soil layers, and voids. Therefore, a wide variety of studies regarding surface flooding, hydraulic assets performance, or sewer and water infiltration and exfiltration can be conducted in this facility without scale effects and considering the impact and the deterioration due to different pressures such as dynamic loads.
In addition, the testing cell is supported by a full capability for chemical and microbiological analysis and by a group of mechanical and electronics technicians, allowing the construction of complex models and manufacturing of sensing and logging systems.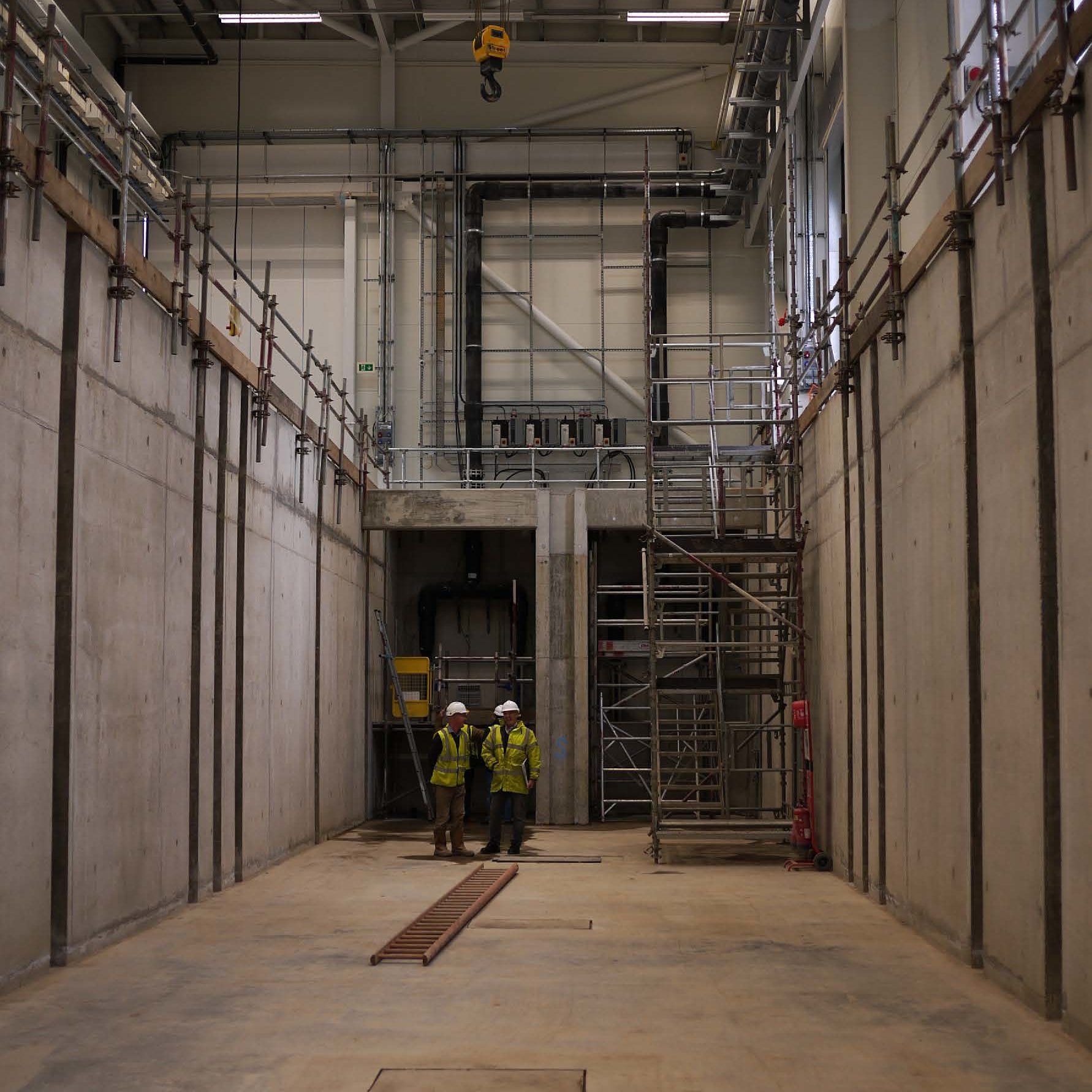 Instrumentation available and specific services provided
Links to related publications