Co-UDlabs' session on UDS data at IWA's World Water Congress
In a fully-packed room at IWA's World Water Congress (WWC), one of the most renowned international conferences on water and water management, Co-UDlabs hosted a really successful workshop on 'Tapping the value of urban drainage systems (UDS) data'. The event, which welcomed nearly 40 attendees and favoured active participation from researchers and practitioners in the audience, marked a very valuable opportunity to present the latest advances of the Co-UDlabs project on collection, management, and analysis of urban drainage data — one of the key fields of research and policy intervention as climate change and extreme weather events raise an ever more threatening challenge on the urban environment.
The growing importance of reliable data
A first round of presentations introduced the audience to state-of-the-art research and information on current key issues about data quality and assurance. Complexity in CSO management, the lack of reliable or systematic information on SuDS, or high levels of experimental uncertainty are just some of the matters that still affect data management in this field. The presentations also explored the role of data in performance and compliance enhancement, as well as the impact of AI. Relevant case studies from a variety of contexts were also taken into consideration.
---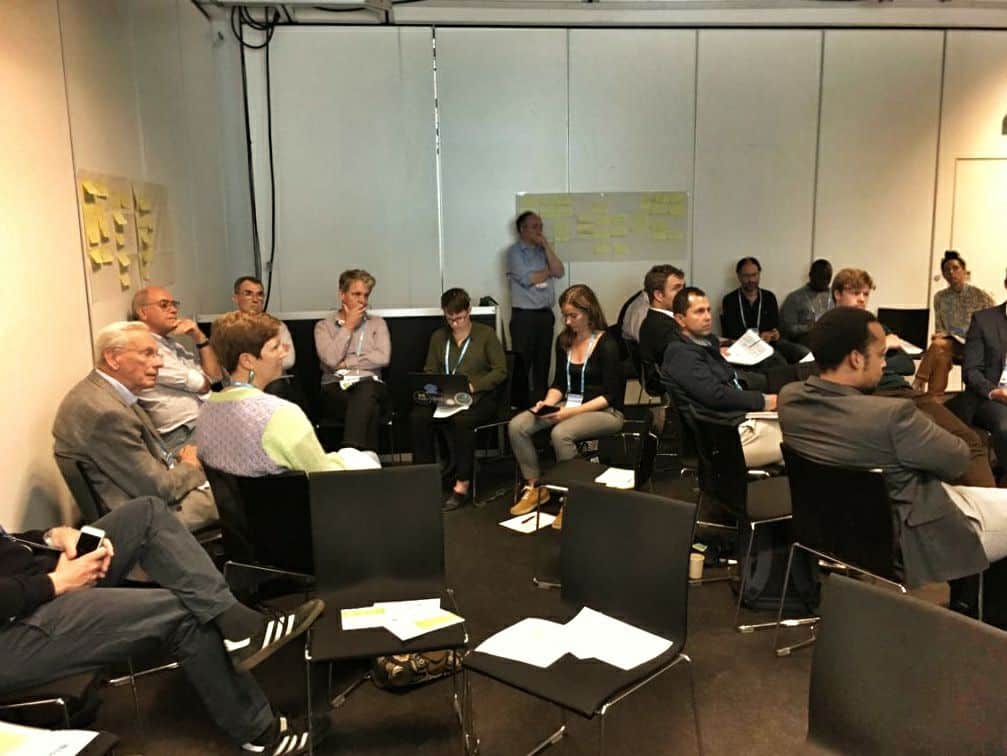 ---
The session also built on a more inclusive, engaging 'world café' model, which allowed the audience and the panel to constantly exchange information and recommendations. Small groups worked together to collect as many open questions and relevant issues as possible. Each sticky a valuable contribution to an ongoing debate, the input from the audience will be analysed and interpreted by Co-UDlabs staff also as potential guidance for the project's upcoming activities. The limitations of very nationally-based data; the huge amounts of data that are not adequately exploited; the difficulties to access open, free or inexpensive, interoperable data; or the lack of standardised methods and platforms to collect massive amounts of information are just some of the issues that the audience raised when debating with Co-UDlabs' researchers.
The future of UD data
The conversation at the Co-UDlabs session is just an example of the relevance of this issue in public policy making, water management, and urban planning. Public regulators, private companies, and research groups will have to deal with unprecedented amounts of data in the near future: there will be pressure to have this information openly accessible, to overcome national differences and methodological bottlenecks, and to feed data into the policies that affect the way urban drainage, planning, and infrastructural improvements are made. Assurance of data and data management will be crucial for public and private organisations to build mutual trust and positively affect the sustainable, affordable, and inclusive policies of the future.
Co-UDlabs will continue both investigating this field of research and providing an open and free platform for researchers, practitioners, and the private sector to come together and devise the next generation of urban drainage policies and solutions. Co-UDlabs' training activities continue with:
Publication date : 19 September 2022