Co-UDlabs' Transnational Access programme officially begins!
The Co-UDlabs Transnational Access programme was officially kicked off with a visit by the ITWH user-group at the OTHU facility of INSA Lyon, a partner of Co-UDlabs and part of our research infrastructure.
The brief preliminary visit for the 'In-situ SUDS modelling' proposal was carried out at the end of August 2022, and it is the first step for the 13 research and experimental proposals that Co-UDlabs has selected within its first global TA call.
The first day of the experiments, on August 30, was dedicated to the installation of the sensors, initial setup of the system, and saturation of the swale. The process required the set up of sprinklers, piping, and the connection of the sensors to the rest of the system before saturating the swale with an optimised water inflow. The parking lot that hosts the installation was then flooded, on purpose, so that surface runoff could flow back into the swale. On the first day of the visit, in other words, the facility was already ready to return fresh data from the newly installed sensors.
---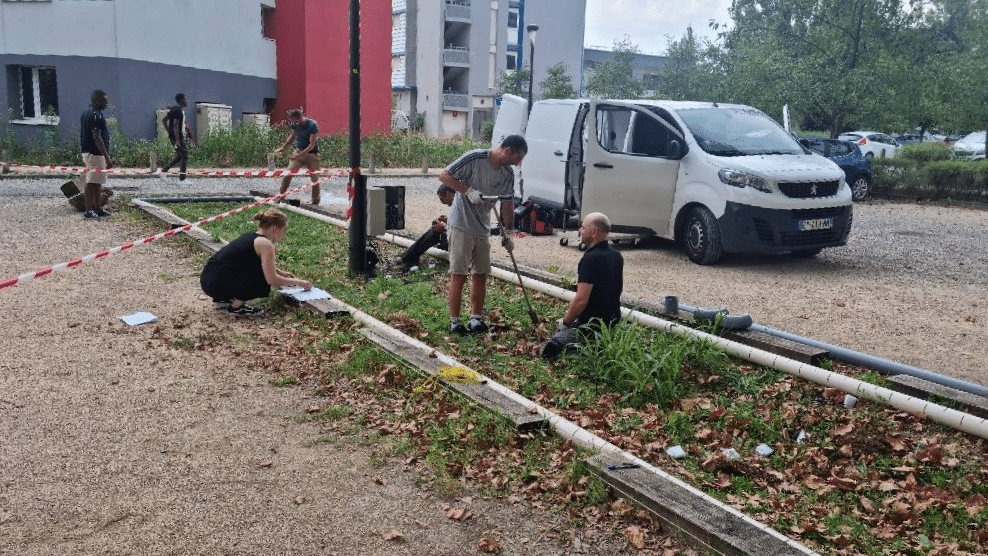 ---
On the second day, the set-up was adjusted to carry out new tests with newly defined 'rain events'. All data collected through these set-ups will be analysed and available to students for their current research and thesis work. The ultimate goal is for both institutions to jointly publish the results after adequate analysis.
---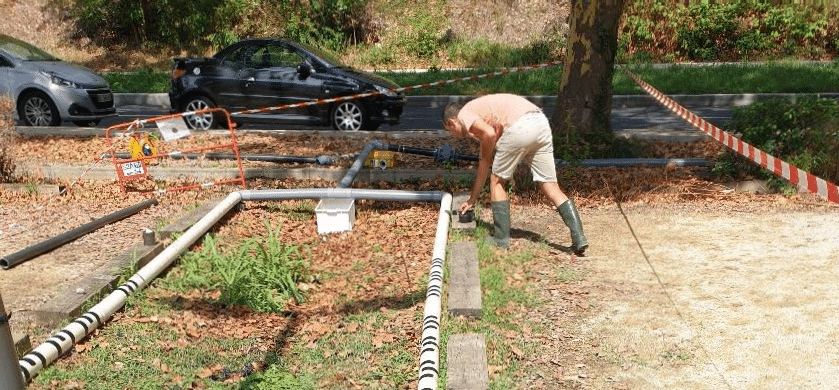 ---
The possibility to conduct the experiments at INSA as well as the establishment of personal contacts and mutual research reliance have been a great outcome for what is just the very first step in the process that will lead to the results of Co-UDlabs' TA programme and framework, with 13 projects to be developed before July 2023. A new call for TA proposals will open in October 2023.
In the next few weeks, a user-group from the Democritus University of Thrace will join the staff at the STREET facility at the University of A Coruña, and a team from LMFA-INSA will begin its TA at the A/B FLUME facility of the University of Sheffield.
Additional resources:
Publication date : 21 September 2022