UDC finalises transnational access at the Bens wastewater plant
On September 19, 2023, our partners at the Universidade da Coruña hosted the final meeting of their Transnational Access (TA) at the Bens facility, the wastewater treatment plant of the A Coruña metropolitan area.
They were joined by representatives of all the partnering institutions of the TA's user-group, including two European SMEs in Photrack AG (Switzerland) and Ubertone (France), and the School of Civil Engineering of the Polytechnical University of Cartagena (Spain). The meeting was essential to finalise analysis and study of the TA's experiments and their scientific output.
While the meeting marked the end of the successful TA initiative nearly five months after its inception, it was also the first building block towards enhanced collaboration in the future.
---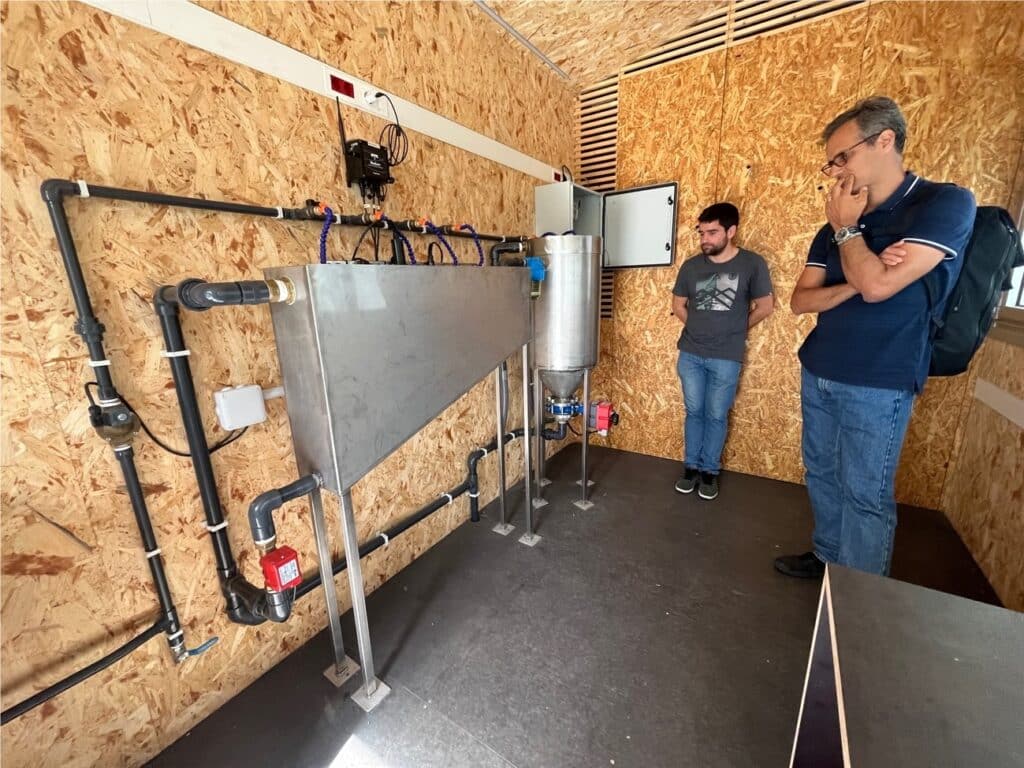 ---
For about five months, Co-UDlabs and the Bens TA user-group worked together on testing new monitoring technologies for water flow and pollutants at the BENS WWTP. The facility in the plant is quite unique, as it includes a test flume and allows for a range of diverse configurations of sanitation pipes and monitoring equipment.
The work carried out by the multi-national and interdisciplinary user-group have brought about a database of over 80 tests and experiments with various configurations. The tests helped monitor velocity and pollution measurement equipment in real time, while using as diverse technologies as artificial vision, Doppler-effect tools, and spectro-photometry equipment.
The plant at Bens is also a valuable example of institutional cooperation. The plant is owned by the municipal water management agency (Emalcsa SA) and managed by a metro-wide company, EDAR BENS SA. UDC is offered the necessary support and tools to take advantage of the installation for its research purposes.
This institutional design has made a cutting-edge advancement in collaborative research such as the Bens TA a reality. Key results from the Bens TA experiments will be presented in a dedicated event, with representatives of industry, local regulation, utilities, and academia.
The 2nd TA call of Co-UDlabs will close on October 6, 2023. Besides the Bens flume, UDC also offers its STREET and BLOCK facilities for free-of-charge research stays and experiments within the programme.
All regulations of the call and all the templates required to apply are available online! Co-UDlabs is looking forward to receiving as many diverse, interdisciplinary, and inclusive proposals as possible.
Publication date : 21 September 2023