Road to the TA: the 2nd Co-UDlabs Hackathon!
On September 6, 2023, at 10:00 CEST, Co-UDlabs will organise a Hackathon event in preparation for our 2nd call for TA proposals! It will be the perfect stage to test and streamline your early ideas, collecting feedback directly from the managers of the facility you have chosen to implement your research project.
Participating in the Hackathon is easy. There are just a few basic steps:
Register online on the Hackathon landing page.

Download the PPT template for your short presentation.

Share the presentation with contact@co-udlabs.eu by September 5, 2023.
If you want to know more about your facility of choice you can very easily get in touch with the providers of our installations via the Facility Contact Form. You can visit our Marketplace to either publish your early thoughts and concepts or seek partnerships and more team members among those that already submitted their ideas.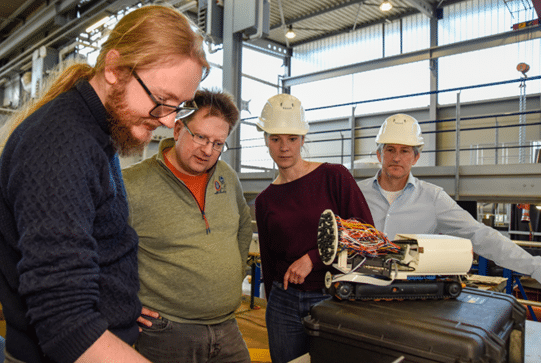 The most voted presentation at the Hackathon will be awarded an early visit at their Co-UDlabs facility of choice to improve their proposals. We look forward to your early submissions: the Co-UDlabs team is at your disposal to improve and empower your ideas into a full-fledged TA project!