Co-UDlabs hosts first Early-Stage Researchers Seminar
On June 27 and 28, 2022, Co-UDlabs hosted at the University of A Coruña its first Early-Stage Researchers Seminar (ESRS), an academic training tool that our project has designed as a platform for young academics, researchers, and practitioners to share the floor with senior experts and receive feedback on and guidance for their research routes and interests.
The first ESRS was linked to Co-UDlabs' first General Assembly (June 29-30, 2022), the first opportunity for members of the whole consortium to meet, and a way to familiarise the junior members of our partnership with the aims, goals, and instruments of Co-UDlabs.
The event was fully hybrid, with a significant presence in the room and a very valuable contribution from several partners and academics online. Tuesday, June 28, the ESRS' busiest day, gathered 17 participants with nine presentations from five different institutions.
---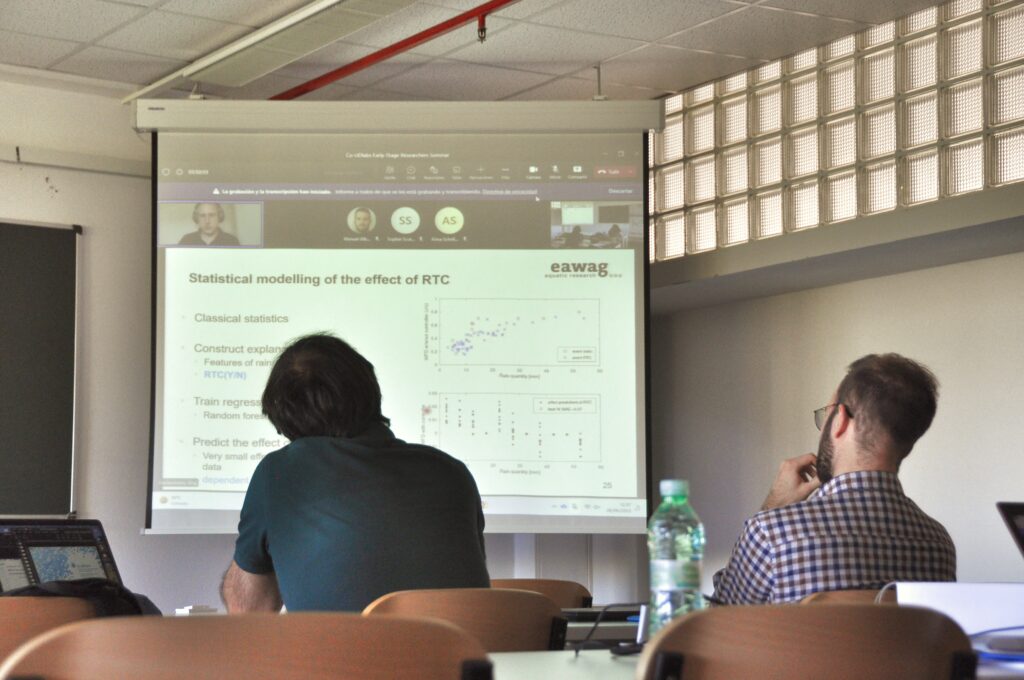 ---
The following researchers have already shared their presentations online:
Sophie Scutt (University of Sheffield), Evaluating the Public Health Risks of Urban Flooding Events [PDF]
Marcel Goerke (IKT), Planning and conception of a heavy rain laboratory and its practical use [PDF]
João Leitão (EAWAG), Flooding and image-based analysis. Water level estimation from images [PDF]
Pierre Lechevallier (EAWAG), Non-contact monitoring of wastewater pollution in the urban drainage system [PDF]
Co-UDlabs is already in talks for the organisation of the second edition of the ESRS, which will be held at the University of Sheffield in 2023. Check this page in the future for even more presentations from Co-UDlabs' 1st ESRS.