UDC finalises transnational access at the STREET facility
Following two months of intense laboratory work, UDC — a partner of Co-UDlabs and the provider of three facilities to the project's Research Infrastructure — has finalised work on the transnational access (TA) to the STREET facility, at the CITEEC premises in the Elviña Campus of the Galician university.
From mid-October to December 14, 2022, researchers from the Norwegian University of Science and Technology (NTNU), the Democritus University of Thrace, the National Technical University of Athens (NTUA), and the University of Granada have visited the STREET facility to perform a series of experiments and measurements in the installation. With scientific and technical support from Co-UDlabs staff at UDC, the visiting user-group collaborated to the construction of a city model, arranged in a grid of 25 blocks serving as model buildings — each equipped with openings to simulate doors, and located about 7cm underground in the cement platform built in the installation to simulate basements.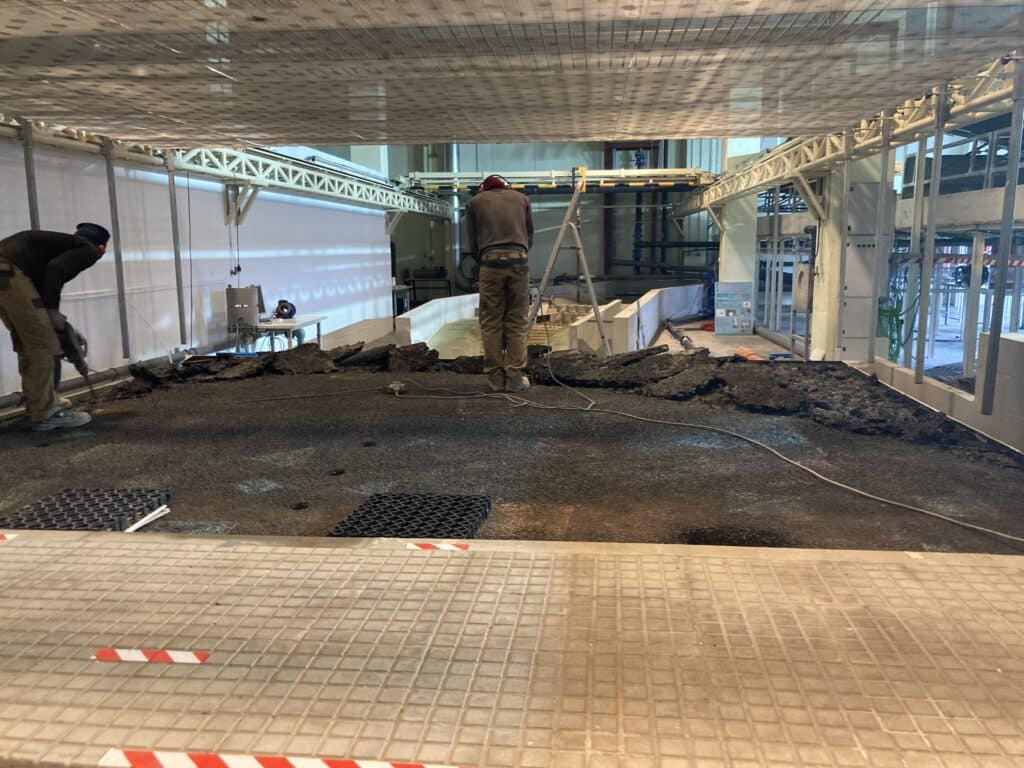 The tiny city was exposed to controlled rainfall at 30, 50, and 80 mm/hour in the CITEEC's unique rainfall simulator platform to study the impact of housing as small-scale retention basins during flood phenomena on flood characteristics such as water depth and flow velocity.
The outcome of these experiments has provided significant results for the research agendas of the user-group and the hosts at UDC and CITEEC. This TA activity ends as a very successful example of effective collaboration in the framework of an Horizon 2020 INFRAIA project, and will be at the core of both a series of scientific publications building on the data collected during the experiments and a set of new research objectives and plans for the next few months.
UDC expects to begin another TA project at their BLOCK facility at the end of January 2023. Three more TAs have already begun in 2022, and approximately 640 total days of access to Co-UDlabs facilities are planned to be performed across our Research Infrastructure before July 2023.
Additional information:
Publication date : 15 December 2022