First A/B FLUME TA project ends at University of Sheffield
Researchers at University of Sheffield (USFD) have recently finalised supporting their first Co-UDlabs TA project. From late October 2022 to January 2023, researchers from INSA Lyon, LMFA (Lyon) and the University of Exeter visited the University of Sheffield to perform experiments at the A/B FLUME facility of our Research Infrastructure.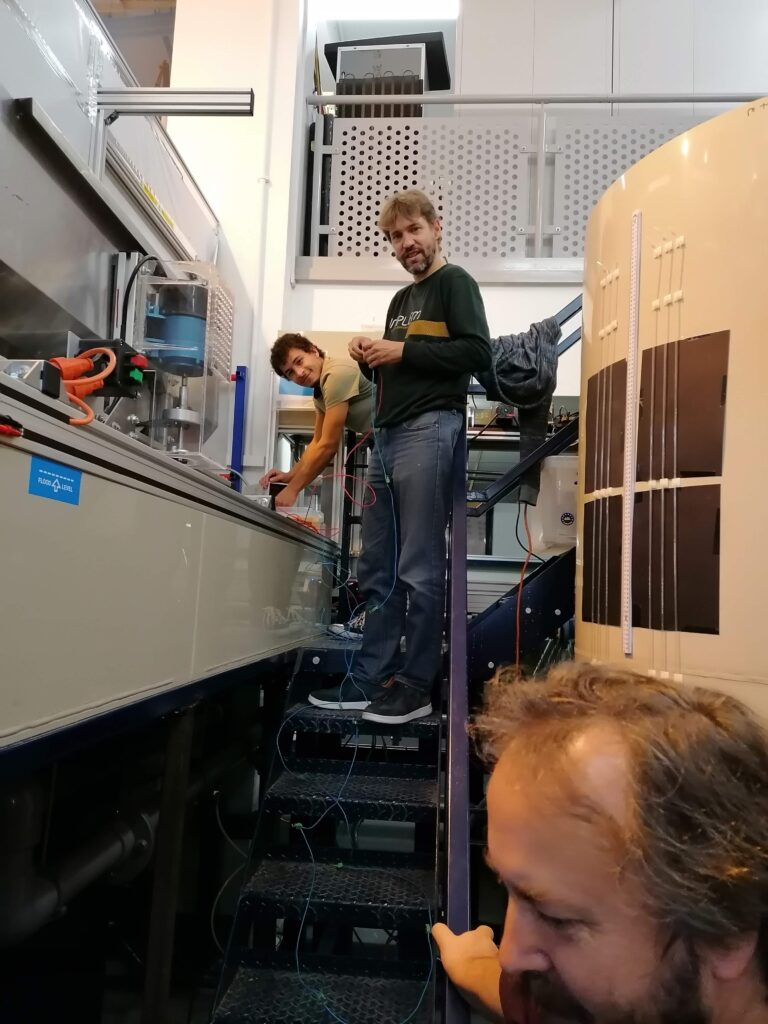 Work has been investigating the potential spread of contaminated material within urban floodwater, utilising the A/B flume to simulate releases of contamination from a urban drainage system into overland flow within a scaled street network.
Experiments focused on: 1) evaluating experimental measurement techniques to quantify the transport and spreading of contamination; and 2) gathering benchmark datasets which can be used by the modelling community to test and develop numerical methods to simulate the spread of contamination.
Tests were conducted under a range of hydraulic conditions and model urban street configurations. Experiments utilised novel camera based instrumentation including thermal cameras to track the 2D evolution of water realised from the urban drainage system via an overflowing manhole.

Ongoing work with the wider user group (including a wide range of academic groups and major commercial flood model providers) is planned to conduct numerical modelling verification studies. Ultimately the work is expected to improve public health risk evaluation under urban flood scenarios. Following analysis, datasets from this project will be made open access. A number of scientific publications are also planned to disseminate the work. USFD expects to begin another TA project utilising the A/B facility at the end of January 2023.
Additional information:
Publication date : 19 January 2023